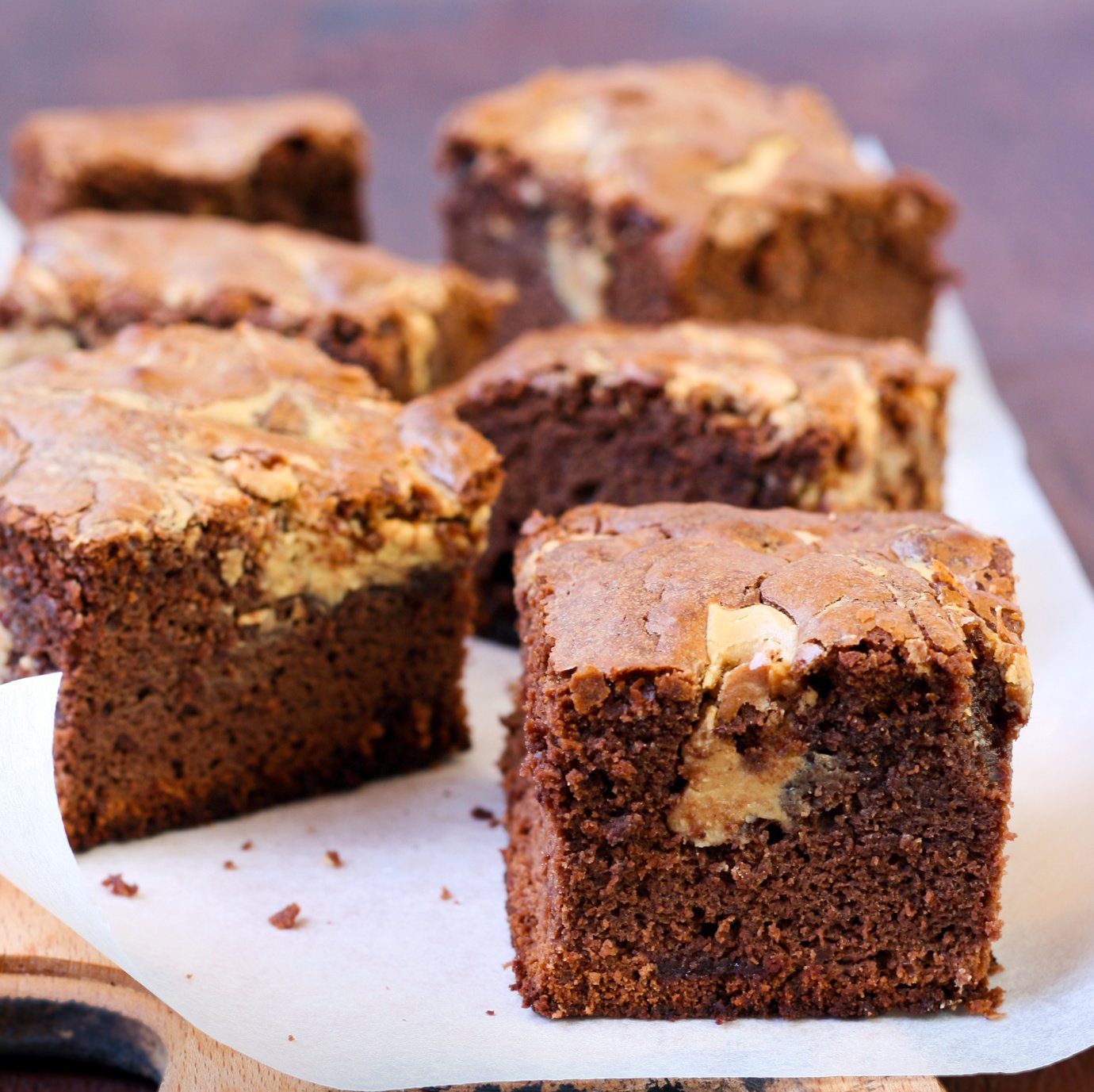 Gluten-free and peanut butter brownies? Yes, it's possible with this quick, easy, and tasty recipe. Enjoy!
Ingredients
3 bananas
1 cup applesauce
4 eggs
½ cup stevia
2 teaspoons vanilla extract
1 cup gluten-free oat flour
½ cup PB Fit powder
1 cup unsweetened cocoa powder
½ teaspoon salt
1 teaspoon baking soda
¾ cup cocoa nibs
Directions
Preheat oven to 350°. Lightly grease an 8×11-inch pan with cooking spray.
Mash bananas until smooth in large mixing bowl. Add applesauce, eggs, vanilla, and Stevia. Mix well. Add oat flour, PB Fit powder, cocoa powder, salt, and baking soda. Stir in cocoa nibs.
Pour into greased pan and bake for 25–30 minutes until toothpick comes out clean.
Option: Add 1 cup Reese's peanut butter chips.