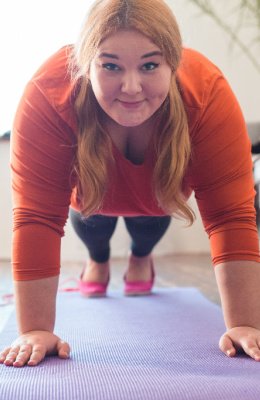 Has your doctor told you that if you don't make changes, you'll get Type 2 diabetes?
Have you been told that you are pre-diabetic or have been recently diagnosed with Type 2 diabetes?
Do you want to make changes with diet and exercise to limit or remove your need for medication?
At TMC To Health, I am a Certified Group Lifestyle Balance Coach as part of the Diabetes Prevention Program. This coaching program was developed specifically for clients who are pre-diabetic or are at risk for Type 2 diabetes.
In the program, I will work with participants to make healthy lifestyle changes to prevent diabetes and lower their risk for heart disease, learn about healthy eating to safely lose weight, slowly increase physical activity, and learn how to problem solve and stay motivated.
Ideal for groups—employees, co-workers, girlfriends, husbands and wives—the program focuses on:
Healthy eating and calories
Physical activity
How to eat out in a healthy way
Managing slips and self-defeating thoughts
Staying motivated
Managing stress
Mindful eating
Heart health
So much more!
The Diabetes Prevention Program (DPP) was a research study funded by the National Institutes of Health in 1996. The purpose was to discover if Type 2 diabetes could be delayed by diet and exercise or the drug Metformin. Over the 3-year study, the participants who changed their diet and physical activity levels greatly reduced their chances of developing diabetes. Participants taking Metformin also reduced their risk, but much less dramatically. (Read more about this study in the February 7, 2002, issue of the New England Journal of Medicine.)
After such amazing results, staff members (along with members from the original DPP lifestyle team) from the University of Pittsburgh developed the DPP Group Lifestyle Balance Program. As a certified Group Lifestyle Balance Coach, I am able to offer this program to my clients, helping them to live healthier lives and dramatically reduce their chances of developing Type 2 diabetes.
As a client in the Diabetes Prevention Program at TMC To Health, your 1-year goal is to lose 7% of your body weight, bring down your cholesterol levels, and decrease your blood pressure. You'll keep records of your food intake, weight, and activity levels, and we'll review them together. You'll illustrate accountability, and I will provide you with support, troubleshooting tips, and encouragement to help you be successful!
Ready to get started? Contact TMC To Health today to learn more about and participate in my diabetes prevention program:
Call (425) 220-7881 • Email • Use my online form
Do You Need a Kitchen Makeover?
Is your kitchen set up to be a supportive partner in changing your life? Fill out our "Kitchen Makeover" questionnaire to find out if your kitchen will be helpful or a hindrance.
A Guide to Nutrition Facts
Nutrition Facts can be confusing and lead us to make poor buying decisions at the grocery store. Use this handy guide to understand and interpret food labels once and for all!
BMI Calculator
Calculate your body mass index (BMI) with your height and weight. A healthy BMI range for both adult males and females ranges from 18.5 to 24.9, as reported by WebMD.