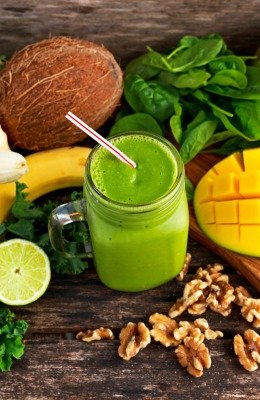 Are you looking to lose weight or feel better about your body?
Have you discovered that dieting and fad diets are not working?
Do you want to feel better and find a nutritional way to be healthy and energetic?
TMC To Health offers nutritional planning to help you return to your optimal level of health and energy. We strongly believe in the power and usage of whole, natural foods to help restore balance to our bodies.
With each client, we offer expert, personalized nutritional planning and counseling focused on a non-dieting approach. TMC To Health concentrates on the nutrition provided by whole foods, and we teach you how to eat intuitively and guilt-free as well as how to balance eating for health and pleasure—no matter what your age or size. We create a unique nutrition plan based on your goals, lifestyle, and medical needs.
At TMC To Health, we are experts in food and nutrition, and we focus on finding the root causes and solutions to core issues, such as weight, metabolic abnormalities, or gastrointestinal functions. Armed with that information, we create nutritional plans, recipe substitutions, meal and snacking options, and streamlined approaches for people with food sensitivities and allergies, diabetes, and digestive issues. We've listed a handful of our nutritional plans below; click the triangle to expand the plan, read more about each one, and see example meals.
Additionally, we provide nutritional counseling based on your unique genetic profile. We will teach you how to eat according to your genes using nutrigenomics, the study of how individual genetic variations affect a person's response to nutrients and impacts the risk of nutrition-related chronic diseases.
Forget the diets. Rely on the experts at TMC To Health to find solutions that create peace with food on a journey toward your overall good health and nutrition!
Contact TMC To Health today for a nutritional planning consultation:
Call (425) 220-7881 • Email • Use our online form
Is your kitchen set up to be a supportive partner in changing your life? Fill out our "Kitchen Makeover" questionnaire to find out if your kitchen will be helpful or a hindrance.
Nutrition Facts can be confusing and lead us to make poor buying decisions at the grocery store. Use this handy guide to understand and interpret food labels once and for all!
Nutritional Planning
Initial consultation is 60 minutes; follow-up visits are 30–45 minutes
Nutritional Planning with TMC To Health includes:
• Healthy eating program
• New client consultation
• Body composition testing
• Complete meal planning
• Nutritional education
• Counseling
• Phone app for meal tracking
• Support
• Pay as you go

Ready to Change My Life Program

Ready to Change My Life includes:
• Private training sessions
• Nutritional counseling
• Meal planning
• Body composition assessments
• Wellness coaching
• Phone app for meal tracking
• Regularly scheduled visits
• Personal Accountability
• Coaching